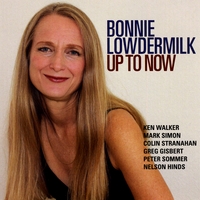 REDDOG MEDIAS INTERVIEW:
Writing, recording, performing - which is your
favourite aspect of being an artist and why?
It's a difficult choice, but I'm going to say performing because of the immediate feedback and participation one has with the audience. Recording is great fun while you're doing it, but it's hard to be objective while listening back, although I'm getting better at it. Writing also can be wonderful and exciting when you get that first rush of inspiration, but often finishing a composition can be painstaking and even grueling. However, all of it is rewarding in the end.
What do you want people to feel while listening to your music?
I want them to feel moved. I want them to feel inspired, transported away from ordinary life and cares to a higher realm that hopefully carries over into their daily life, so that it somehow makes them in some small way better at living it, or feeling better living it.
What tours or performances are coming up for you?
My next performance is here in Boulder , CO at Trattoria on Pearl on Nov. 6.
Are you expecting few dates in Europe and in France in particular?

I used to live in Paris , and surrounding suburbs. I played at the renowned "Jazz in Marciac" festival in 1998 and recorded my first album "This Heart of Mine" with the Fred Hersch Trio on the French label Axolotl Jazz. Since returning to the states in 2000, I've mostly focused on staying put, playing around here, but it would be wonderful to return and play in France again, and I hope to be able to.
What are you listening to at the moment?
At this moment I'm listening to Kanal Jazz. I'm not sure who's playing; it says John Evans, but it's said that for quite awhile now so I'm sure that's not accurate. But in general my favorite at the moment (being a singer/pianist myself) is Dena DeRose.
LIGHT BIO:
1987: B M in Piano Performance from the University of Colorado . Jazz studies with Ted Alexander and Katy Roberts. 1997: First CD "This Heart of Mine" on the Axolotl Jazz label as a singer with the Fred Hersch Trio. 1998: played "Jazz In Marciac". 2009: Second CD "Up To Now" as a vocalist/pianist. Played in a tribute to her former teacher Ted Alexander with Eddie Gomez on bass at Dazzle, Denver, CO.
LINKS


-
CD BABY link for sale
:
-
MYSPACE address
: