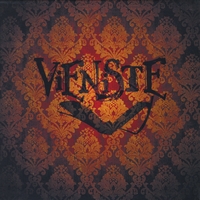 REDDOG MEDIAS INTERVIEW:

Writing, recording, performing - which is your favourite aspect of being an artist and why?
That's a really tough choice. We love writing because that's where the magic happens; you are playing around, trying things out and all of a sudden, there is the beginning of a song… When it gets to recording, you watch it grow, taking on form and shape in often unexpected ways and it's so great to experience what other musicians contribute to it. And performing—we very much enjoy the excitement of sharing the music and playing our hearts out

What do you want people to feel while listening to your music?
As if they were on a carousel ride to the candy stand :)
We hope they feel connected to what they hear, filled with imagery, transported, transcended, French, fauve…
What tours or performances are coming up for you?
Our next performance is an acoustic show at the Good Hurt in Venice on October 29, and we are in the process of booking full band shows for later this year/early next year in Southern California. Dates in Germany and France are planned for spring or summer of 2010; we will keep you posted!
What are you listening to at the moment?
Julian Coryell, "Profit and Loss", Mother Eff "Are we famous yet?"
LIGHT BIO:

Santa Monica, CA.
A foreign voice and a native producer team up to write and record a set of French songs, featuring an emotive vocal with tongue-in-cheek lyrics and compositions. Vieniste's songs are playing on Outbound Radio's Easy Mix Channel, WomensRadio, and Banana Peel Radio. They are following up their debut EP (11/08) with live shows and an upcoming full-length album.
LINKS

-
AMAZON link for sale
-
AMAZON linkbis for sale
-
I-TUNES link for Sale
-
CD BABY for sale
-
OUTBOUND MUSIC for sale
-
MYSPACE address